Embodied Radiance: A Somatic Embodiment Program
Are You Ready To Reclaim A Dynamic Life?
If you want to claim your power back and really start living a life that is full of purpose,

this is a perfect program for you.

Inspired by the practices in Phoebe Leona's book, Dear Radiant One, A Emotional Recovery Story and Transformational Guide to Embody the Dance of Life.
go on a journey deep within to dance with your emotions so that you can fully embody your life.
Claim your life with confidence so you can create a dynamic embodied life and thrive unapologetically. Experience transformative practices to align you with your life's purpose and take ownership of your radiance & soul expression in everything you do and become. 
It is time to reclaim your space  of endless possibilities
The noise, the busyness, and the distractions won't go away until you see them for what they are.  
Are you living a life where...
You feel lost in the noise

You feel overwhelmed by distractions

You feel anxious in the uncertainty

You feel haunted by your past

You feel afraid to step forward into your future
You WANT to feel seen & heard
You WANT to live a creative life
You WANT to live a life of emotional freedom 
You WANT to free an old story to be experience the present
You WANT to dance with opportunities that are waiting for you
IMAGINE WHAT IT WOULD FEEL LIKE TO...
Take ownership of your own story & desires without the mind or other voices telling you differently. 

Embody your true self unapologetically to open up to adventures you never dreamed were possible while sharing your story with the world.

No longer have the difficult emotions have a hold on you and instead recognize them for the powerful messengers they are so you can transform them into something more expressive, more creative, and even beautiful for your world to feel & celebrate.

Be able to balance your own ambitions while co-creating an aligned soul relationship that is reciprocal, communicative and rooted in emotional intelligence. 

Release the old stories that held you back so you can align with your purpose, work more efficiently, play more often, thrive more in all aspects of your life, enjoy the company of your loved ones, and stand in your new claimed power of radiance. 
are you ready to claim this? Begin your Radiant journey now!
JOIN A FREE GROUP SESSION WITH PHOEBE
(attend first session free)
No upcoming events
 The Program
What You'll Receive In Embodied Radiance
Self Paced Practices & Resources
Receive a library of practices including guided movement, meditations, journal prompts, and podcasts for you to dive into our your own time, when you needed them as you move along on your radiant journey.

Community Connection
Join monthly group mentoring sessions to reflect with other fellow Radiant Beings & Phoebe so you feel seen, heard, & supported throughout your own Embodied Radiance journey. 

One-on-One Support
Receive 3 private sessions with Phoebe to support you with practices for your emotional recovery & gain more resources so you can live a more expansive & embodied radiant life!

WHAT YOU WILL EXPERIENCE

7 MODULES TO HELP YOU PROCESS EMOTIONS AND LEARN TANGIBLE PRACTICES TO TRANSFORM YOUR DESIRES TO YOUR EMBODIED LIFE


Each module is abundant with practical resources that give you support to explore, support, and transform, embody, and empower you in the best way possible.
MODULE 1:
GROUND DOWN

FEAR TO Trust
Explore what your fears are and how you hide behind them. Learn practices to and make friends with Fear and build safety and Trust withing your body.

MODULE 2:
IN THE FLOW
ANGER TO INSPIRE
Recognize how you push Anger down or deal with it in other unhealthy ways and flow with it in a more productive way as inspirational energy to create something new in your world.

MODULE 3:

BURN IT WAY
SHAME TO CONFIDENCE
Take a look back the stories of your past that you still carry with Shame & Guilt to release them and step into your power with Confidence and Strength.

MODULE 4:

CHANGE OF WINDS
GRIEF TO GRATITUDE
Discover how your stories of Grief also carry so much Love and Gratitude. Embody the softer and gentler moments of your life from the past, present, and carry these winds with a self love and grace into your future.

Module 5:

SOUNDS OF CHANGE
LONELINESS TO CONNECTION
Explore those stories you tell yourself that no one is listening or understands you and transmute them into a new vibrant sound. Step into your voice that is ready to be heard, seen, and felt.

MODULE 6:

TAP INTO YOUR LIGHT
CHAOS TO PEACE
Learn to quiet the Chaos and Anxiety of both your inner and out world. Make new choices that give you control of how you experience this world through the lens of Peace and Serenity.

MODULE 7:

DIVINE CONNECTIONS
EMOTIONAL RECOVERY TO JOY
Recognize the Numb and Shock of past traumas in a gentle way to embrace the wholeness of you again and realize you deserve Joy always and forever.

CHOOSE YOUR EXPERIENCE

All options are rolling admission
SELF PACED PROGRAM
$333
one time payment
7 Modules taking you through the chakra system which include:

Mvt109 groundwork practices
Guided Meditations
Short podcast episodes
Journal Prompts
Practical and tangible somatic and expanded awareness exercises to shift your perspective
SELF PACED & GROUP SESSIONS
$222
per month
7 Modules taking you through the chakra system which include:

Mvt109 groundwork practices
Guided Meditations
Short podcast episodes
Journal Prompts
Practical and tangible somatic and expanded awareness exercises to shift your perspective


14 group live sessions with Phoebe (see schedule below)

SELF PACED, GROUP, AND PRIVATE SESSIONS
$444
per month
7 Modules taking you through the chakra system which include:

Mvt109 groundwork practices
Guided Meditations
Short podcast episodes
Journal Prompts
Practical and tangible somatic and expanded awareness exercises to shift your perspective


(14) group live sessions with Phoebe (see schedule below)

(7) Monthly 45-min Private Sessions with Phoebe

LIVE MONTHLY ZOOM SESSIONS

No upcoming events
Embodied Radiance self-paced program & 7 private sessions with Phoebe!
To experience the self-paced program with one-on-one guidance with Phoebe Leona you can contact her at phoebe@nomadalwaysatom.com
One Signed Copy of Dear Radiant One
Receive a signed copy by Phoebe Leona with a personal message for you or a Radiant loved one.

(Value $35. Included with your purchase

)
7 Months of The nOMad Collective Membership
Tap into a like-minded community each month as we explore new ways to transform our lives with heart felt conversations, teachings, and a variety of healing modalities

(Value $308. Included with your full purchase price.
Not available for monthly payments)

WHAT  PAST PARTICIPANTS ARE SAYING...
"At first I was reluctant to join the [program]. I felt resistance to trying something new and out of my comfort zone. I am so glad I took the leap and joined this experience.

Phoebe holds space and has been such a powerful guide to finding myself and to freeing myself from my own limitations. I danced and moved my body in ways I've never done before.

If you're curious, or feel resistance, I urge you to just step forward and trust the process. I truly believe that you will grow, and take with you memories that will help you improve your life."
Jonathan Gelinas
Program Participant '20
"I joined in this program searching for some community support and ideas as I have been working through transitioning between faiths and needing to gain some clarity in who I am right now and who I am starting to become from this transition.

The weekly work, movements, online community support, and Phoebe's positive mentoring throughout has helped me gain new perspectives about myself and see the progress I have already been creating.

I am really appreciative in all of the time and process that was put it for the material and layout of the course. My favorite part was talking about and applying in our interactions with others that the perspective of our relationships really shine a reflection of ourselves. This was a big perspective flip I was needing right now"
Jen Eyring
Program Participant '20
MEET YOUR GUIDE, PHOEBE LEONA
Dear Radiant One,

I designed this program while I was on my own healing journey. After struggling for years after various traumas life offered me to change into my dharma (my purpose), I realized I kept hitting emotional roadblocks that kept me from really stepping in my own radiant life. You see, in order to claim a new life, I first had to dance in my shadows.
This is where you come in. As I witnessed my own recovery and I was not only embodying these places that used to scare me or bring me heaviness and pain, I was actually feeling more empowered and I thought, "Everyone needs to experience living like this!" So I wrote my book and designed this program accompany you on your journey. Yes, you. Because if you were called to this page and you got this far, Embodied Radiance wants to play and dance with you. I can't wait to see you shine again, Dear One.
With love,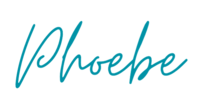 When you join The Embodied Radiance Program, you will receive all the support you need through your emotional journey of embracing both the shadows & light so that you can fully embody your life! 
FREQUENTLY ASKED QUESTIONS
LET'S SUMMARIZE.
Here's everything included with this special offer:
7 Modules packed full of podcasts, videos of movement practices, meditations, journal prompts and other easy and practical resources to transform how you dance with life.

Option to join monthly 7 live group call and 3+ private sessions with Phoebe.

Two bonuses:

Signed copy of Dear Radiant One 

7 months of The nOMad Collective Membership.
STAY UP TO DATE & RECEIVE YOUR...  
FREE WELCOME PACKAGE
Join our newsletter and receive a FREE sample of Trust Your Life, Despite Your Fears Program. Walk through the gates of Fear and Scarcity to claim and Trust your prosperous life.
We hate spam too. Unsubscribe at any time.